Upcoming Live Music & Events
23 Years of Great BBQ & Live Music in Creede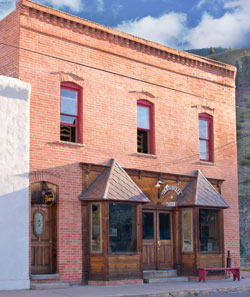 Open Year Round • Happy Hour daily 4-6:30pm
1800s Historic Creede Building • Back Patio • 2nd Story Deck
Open Daily 11am-2am
Serving Food 11am - 5pm
Fresh Sandwiches • Deli Meats & BBQ Smoked In-house
BBQ Ribs every Tuesday
To-Go Orders • Kid Friendly • Large Groups Welcome

The Tommyknocker Tavern was established in 1999 by a group of locals in the historic mining town of Creede, Colorado. Over the last fifteen years, it has grown to be a popular spot for locals and tourists alike, featuring great live music all summer and fun local events throughout the winter!
The Tavern's restaurant (The BBQ Bistro) serves great food in the casual setting of this historic Creede building with a spacious back patio. Delicious sandwiches and our famous BBQ Ribs go great with our selection of both locally and globally brewed beers.
The Tommyknocker Tavern celebrates 23 years in Creede with a summer jam-packed with almost 30 live music shows! Featuring bluegrass, rock, funk, jazz, acoustic, blues, Americana and more from all over Colorado, Kansas, Missouri, Texas, Illinois and Rhode Island.